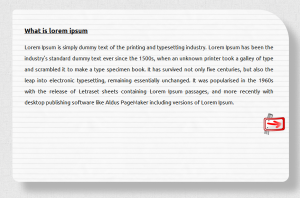 Today, I had to create a document presentation. Usually I select Microsoft Powerpoint or Google Presentation to make the presentation. This time, I went ahead and created my own document presentation template using HTML, CSS and jQuery. I want to share it here.
The demo can be found below
I had the basic idea of the template in my mind, and I wanted to add some jQuery effects so that I can include all the slides in just one page.
If you want to download the entire source code, you can click on the download button below
Hope you will find it useful for your presentation