I realized it that a WordPress user who has "Contributor" permission can not upload images to the post when I got a contributor account at our company's official blog. WordPpress doesn't have any option in it to give image upload permission for Contributor users. I found the same constrain when I invited one of my old friend to write some article on my blog so that he gets some experience in article writing.
Luckily, there is a WordPress plugin that can do this tweak. User Role Editor is a free plugin which can edit the user group's permission. See the screenshot below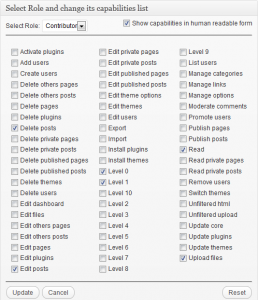 You can also install this plugin from the Add New Plugin page in WordPress Admin panel. Just search with "User Role Editor" and you'll get it.